Why Choose Us?             
 Our Core Skills       
Our key differentiating factors & advantages which set Polar Tech apart from its competitors are
About Our Company
Polar Technologies (India) is primarily a technical support group engaged by reputed International companies in the field of Engineering, High-end Technology Systems and Services, Fabrication Processes and New Age Construction. Our company has a reputation of being a success oriented service provider to a number of global majors in the areas of Oil, Gas, Onshore and Offshore Engineering, Geophysical and Oceanographic Systems, Marine, Environmental Science and Research organization, Offshore Research and Aviation operations, and Nuclear Energy Applications for the past 26 years.
Polar Tech offers end to end solutions for 2D & 3D Seismic Survey, Geophysical equipment, Hydraulic Snubbers and Dampers, Aviation operations and logistics support for Polar expedition, Process Gas Compressors, Heat Exchanges,  Read more…
Actually What We Do             
 Our Main Services       
Providing fully integrated services which includes state of the art Technological solutions, Market Research, Project Management Services and in-country logistics support for our Principals to successfully deliver projects in the Country
Thanks to the help and network of Polar Technologies we have won good contracts for our SUMMIT seismographs in the oil and gas exploration industry.The way to solve things and move projects forwards has been always honest and efficient. Our cooperation is a great value for our activities in the Indian oil and gas exploration market. Since 2003 we have an excellent relation of confidence with Polar Technologies which is an esteemed basis for successful business and above all it has become a sincere friendship.
This is to state that the performance of Project of Retrofitting of ESPs of Unit#1,2,3,4,& 6(5X120MW) at NALCO CPP-ANGUL, being executed by Team of M/s Polar Technologies-ALSTOM, is appreciable. Erection work in the other Units is also progressing as per our satisfaction within schedule. Presently the Execution Team is planning & coordinating the project well. We appreciate your efforts and Teamwork at our site till date & hope that it will continue in future throughout the project.
It gives me immense pleasure to place on record our appreciation for the untiring and committed efforts by the team of NASL, APIL and other associates towards execution of R&M of SG and ESP in Unit # 4 at Polar Technologies , which resulted in synchronisation of the Unit in 52 days. We look forward to your similar endeavours and commitment for excellence in timely execution of the balance activities of the project.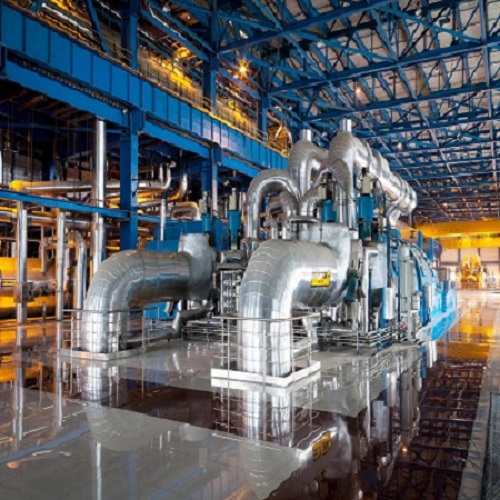 We are looking for talented individuals
At Polar we subscribe to a set of beliefs that help guide how we work, play and problem solve together. If these resonate for you, you may please apply for a career at Polar Technologies by writing to us at hr@polartech.org 
For An Enquiry
Make An Appointment
---
---
If the plan doesn't work, change the plan, but never the goal.